FAST (First Aid Support Team) is an organisation made up of health professionals from all over the world working across Amsterdam, Brussels Calais and Dunkirk.
We provide first aid, first aid kits, and assist patients to access appropriate (emergency) healthcare. We also organise first aid training for both volunteers and displaced people.
We strongly believe in the basic human right to being treated with dignity and respect and apply this basic human right in our day-to-day efforts when helping and assisting people forced from their homes by violence, persecution, and poverty.
FAST runs solely of volunteers; both coordinators working from home and volunteers in the field.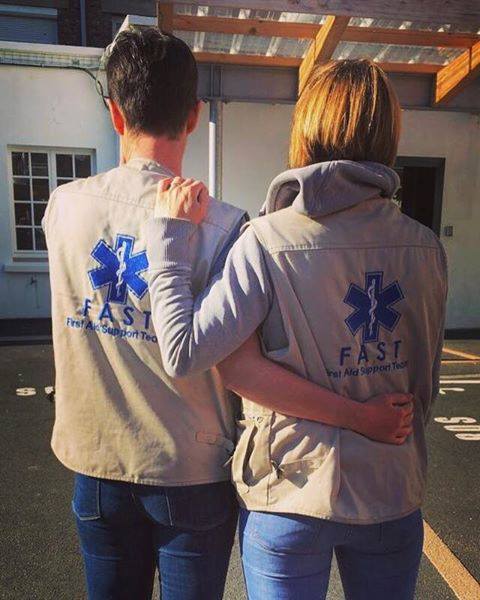 Referred to other service
People all over the world have been massively generous in their support of displaced people in Calais and Dunkirk, but there is still so much work to be done, with new people arriving daily.
With your help we can:
Provide first aid to displaced people
Train other groups on the ground and displaced people in first aid
Provide first aid kits
IBAN:
NL50BUNQ2208568400